Hi-Cone is committed to using Post-Consumer Recycled (PCR) content and eliminating its use of virgin plastic as we continue to bring innovative multi-packaging solutions to store shelves around the world.
Hi-Cone is a leading supplier of multipackaging systems for global beer, soft drink and general products industries. We are advocates of packaging alternatives that are sustainable, effective and environmentally friendly for both our customers and our community. Our products are developed with maximum quality, exceptional value and innovation. We meet those demands by offering cost-effective minimal packaging solutions that out-perform the rest while reducing the impact of content waste on the environment.
The needs of our customers and community constantly change. That's why we proactively research ways to maximize value by developing and improving packaging technology. We help our customers to achieve maximum success by minimizing material input and maximizing quality output.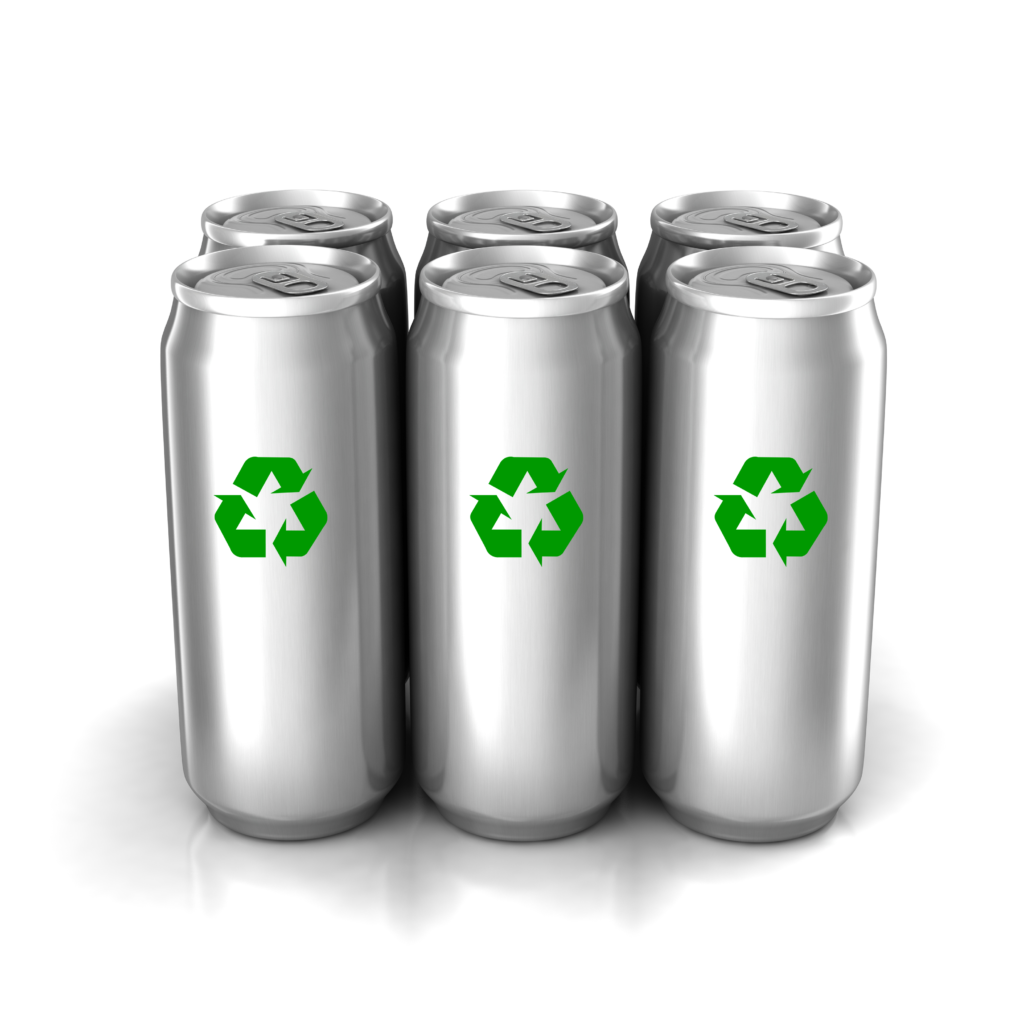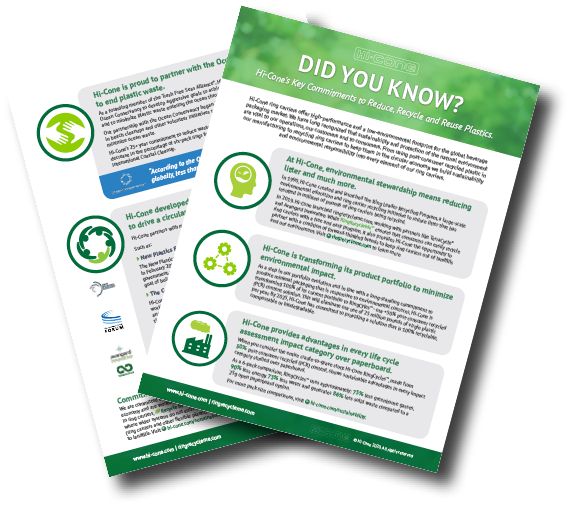 Hi-Cone's Key Commitments to Reduce, Recycle and Reuse Content.
Hi-Cone ring carriers offer high-performance and a low-environmental footprint for the global beverage packaging market. We have long recognized that sustainability and protection of the natural environment are vital to our operations, our customers and to consumers. From using post-consumer recycled content in our manufacturing to recycling ring carriers to keep them in the circular economy, we build sustainability and environmental responsibility into every element of our ring carriers.
DOWNLOAD ENGLISH INFO SHEET
DOWNLOAD SPANISH INFO SHEET

JOIN THE CIRCULAR SOLUTION!
Overcoming the growing threat that plastic waste poses to our communities and marine environments is a challenge we all face.
Working together we can build a world where plastics need never become waste. Watch the video here and visit RingRecycleMe.com to learn more.
#CollectivelyWeCan
Hi-Cone is Committed to the Goal of Global Responsibility
Following strict sustainability principles, we make a commitment to the environment, the community and to our business partners. That's why we are active in numerous initiatives:
U.S. Plastics Pact
The U.S. Plastics Pact bring together businesses, government entities, non-governmental organizations, researchers, and other stakeholders who will work collectively toward a common vision of a circular economy for plastics, as outlined by the Ellen MacArthur Foundation's New Plastics Economy Initiative. This vision aims to ensure that plastics never become waste by eliminating the plastics we don't need, innovating to ensure that the plastics we do need are reusable, recyclable, or compostable, and circulating all the plastic items we use to keep them in the economy and out of the environment.
New Plastics Economy
The New Plastics Economy is a global initiative led by the Ellen MacArthur Foundation, bringing together industry, government, non-governmental organizations (NGOs), scientists, and students with the goal of building a more sustainable approach to plastics.
Junior Achievement
JA Worldwide is the world's largest organization dedicated to educating students about workforce readiness, entrepreneurship and financial literacy through experiential, hands-on programs.
United Way
United Way is a national network of nearly 1,300 local organizations that work to advance the common good by focusing on education, income and health. These are the building blocks for a good life: a quality education that leads to a stable job, enough income to support a family through retirement, and good health.
Consumer Goods Forum
Hi-Cone is a member of the Consumer Goods Forum (CGF), a global industry network working to support Better Lives Through Better Business. CGF brings together retailers and manufactures to address key problems such as plastic waste, fostering success through collective action.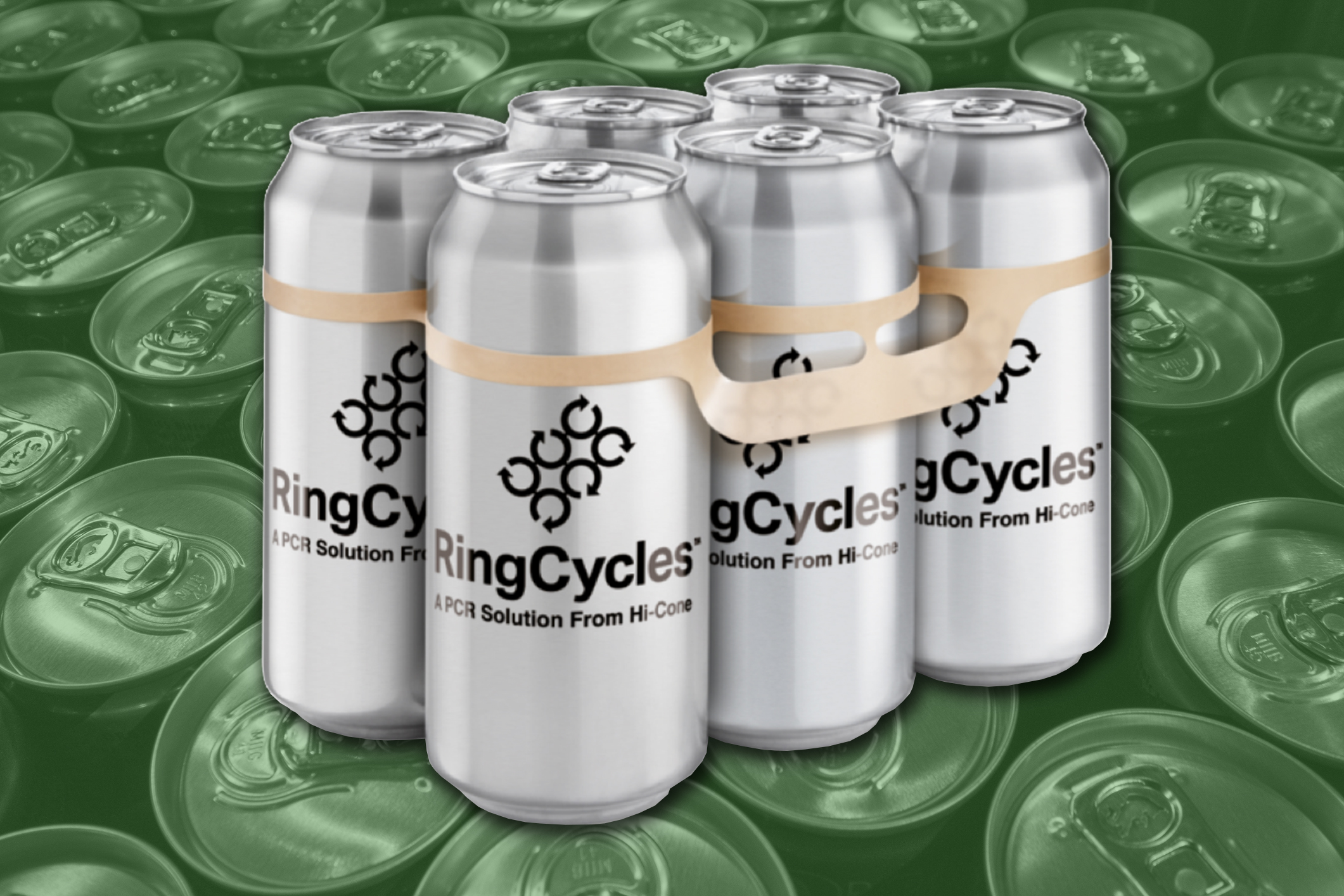 We've launched RingCycles™, a multi-packaging solution that contains +50% post-consumer recycled (PCR) content.
Visit Website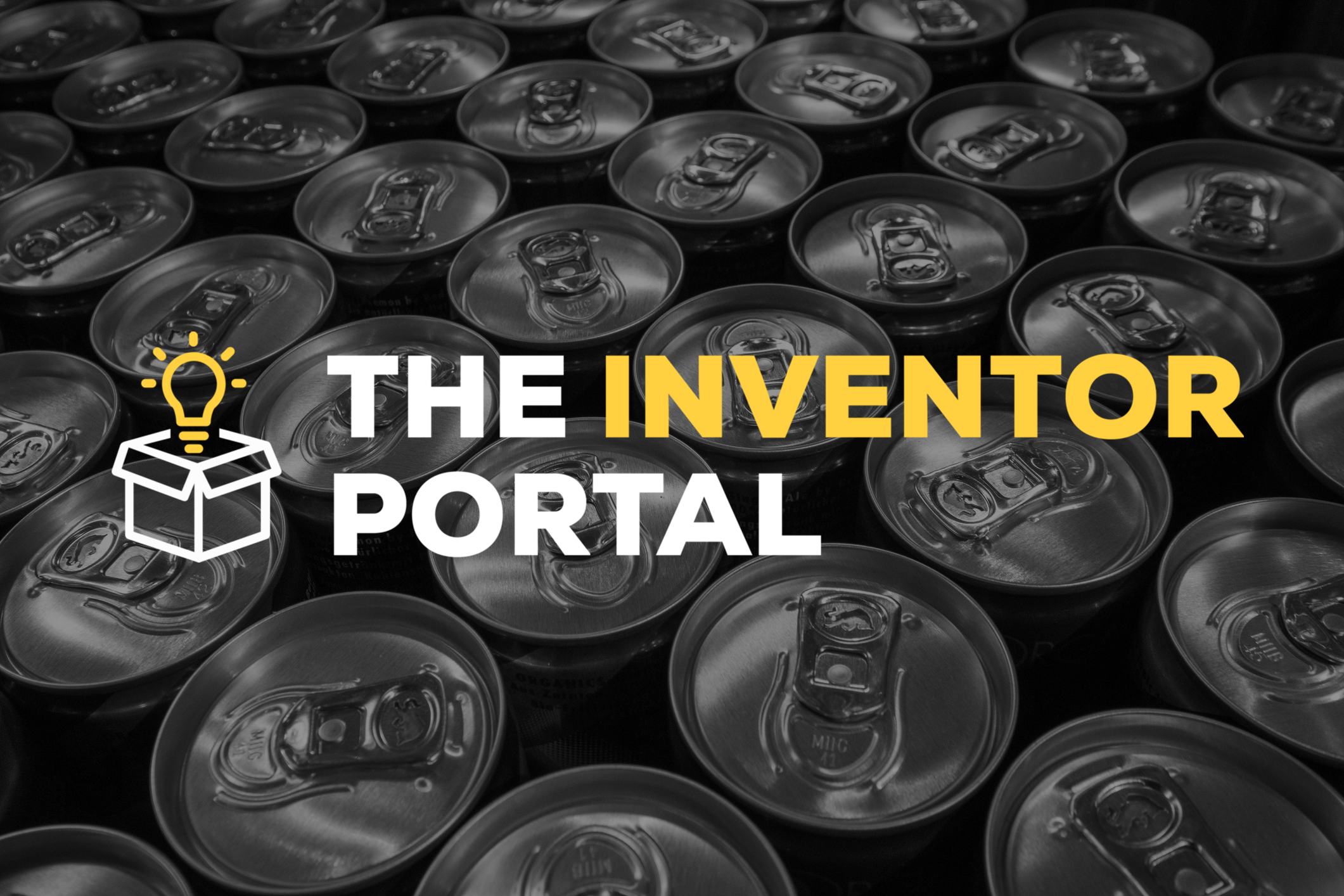 ITW Hi-Cone is dedicated to bringing innovative beverage multipack ideas to the marketplace. If you are an inventor with an idea for a beverage multipack, visit our Inventor Portal and submit your idea.
Visit Website