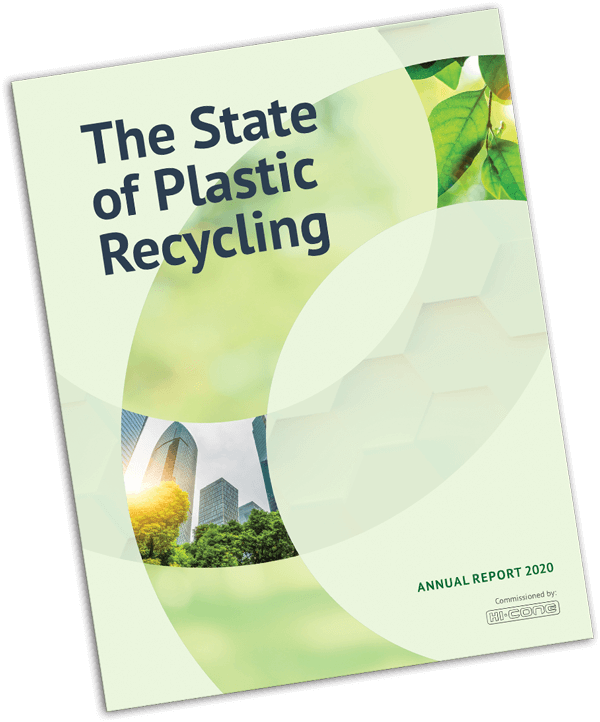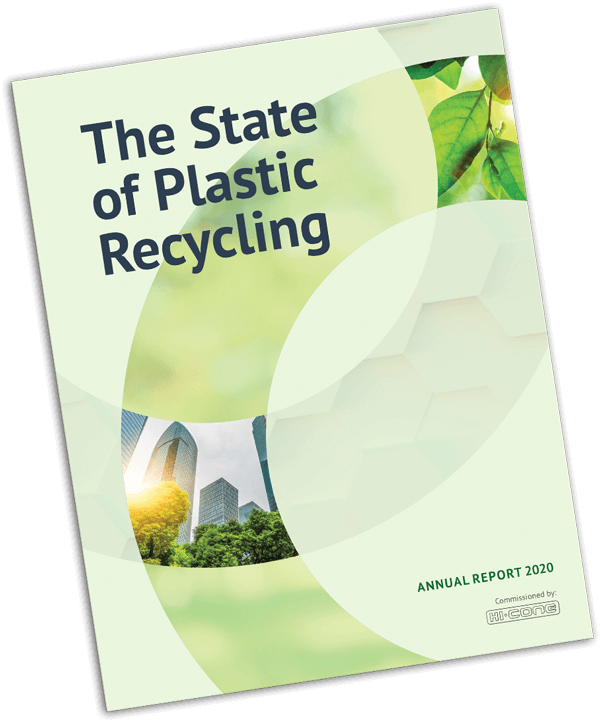 Understanding the Challenges.
Working Together on Solutions.
---
This report aims to identify the challenges, as well as the opportunities, for the industry to improve plastic recycling as sustainability plays a larger role and drives change.
The following key insights are covered within the report:
Do plastics belong in our future?
Consumer beliefs and attitudes
Plastic and its alternatives
Moving towards a circular economy
A next step: fixing recycling systems
The way ahead: plastic is not waste
Our Vision: Create a path to a more sustainable future for packaging
A sample of the data findings
outlined in this report: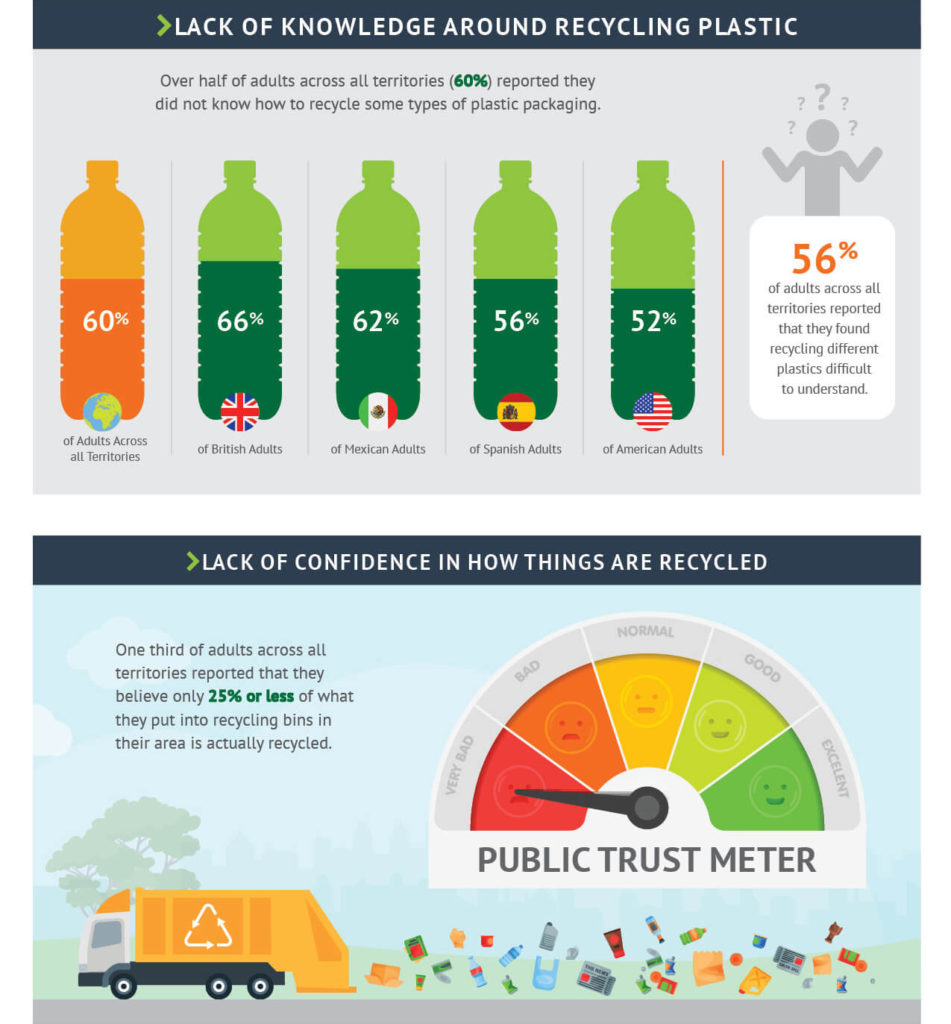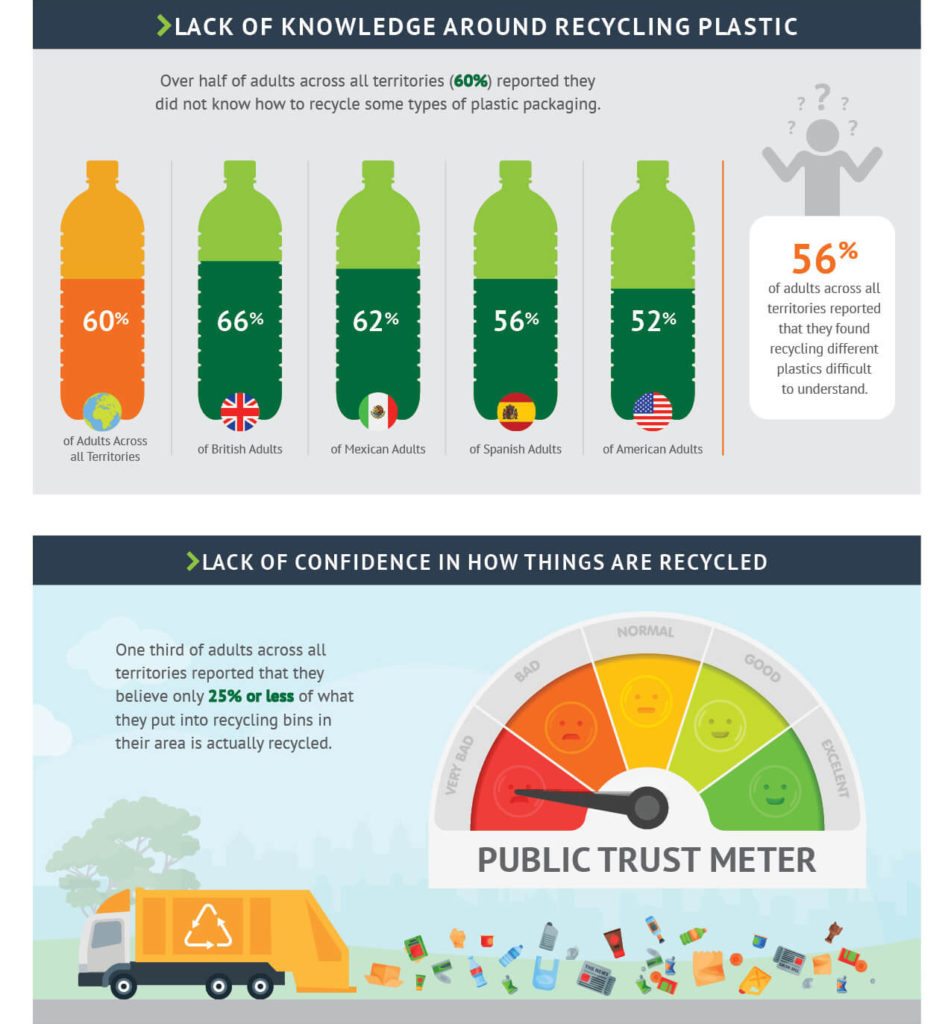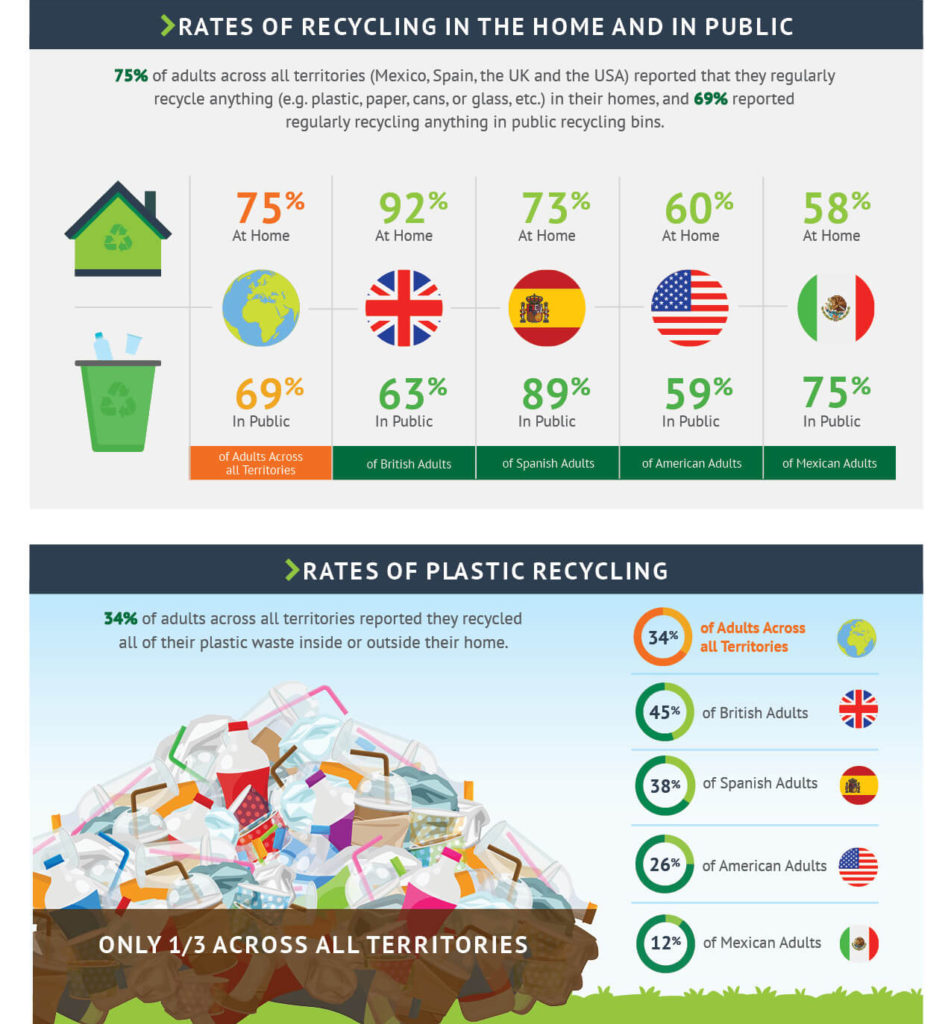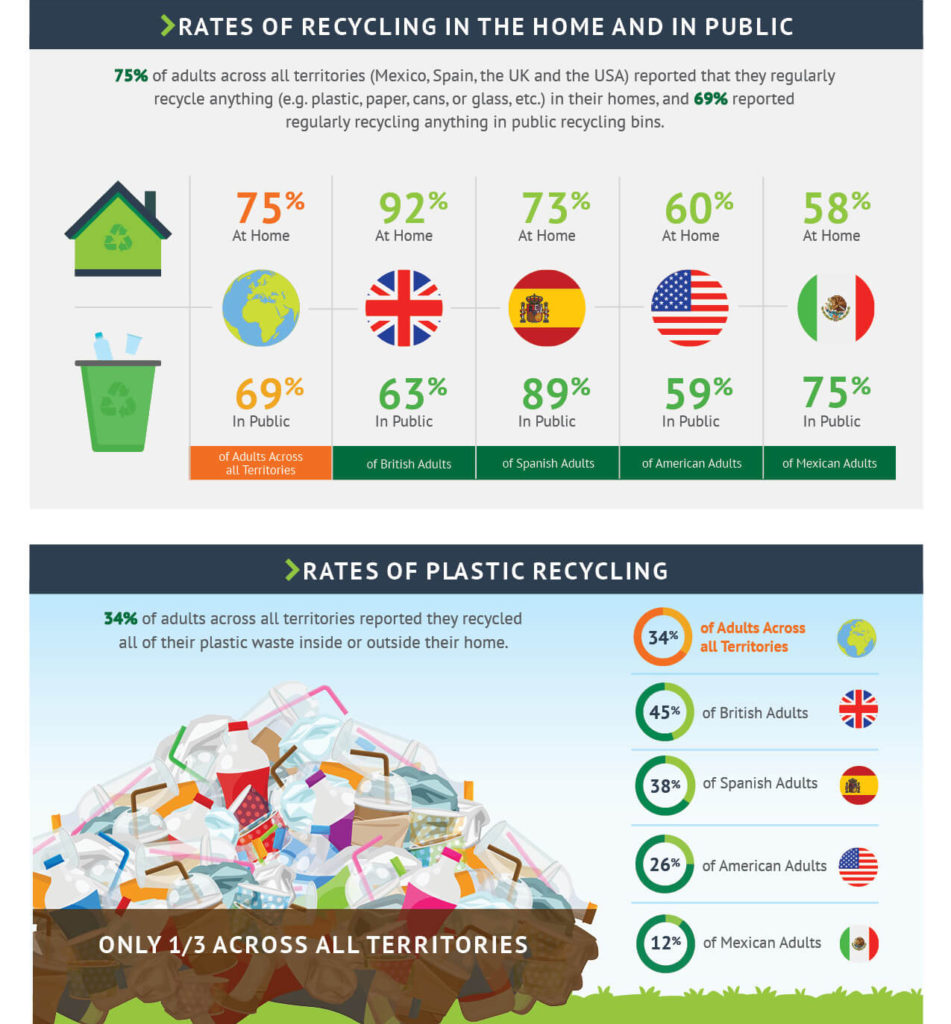 READ THE FULL REPORT
Download the Key Insights By Regions
RingCycles™ vs. Paperboard: Which Package is More Sustainable?
Hi-Cone has adopted a science-based approach to evaluating different packaging types. Life Cycle Assessments (LCA) are the standard for quantifying the environmental impacts of different packaging options.
When you consider the entire cradle-to-grave story, Hi-Cone RingCycles™, made from 50% post-consumer recycled (PCR) content, show sustainable advantages in every impact category studied.
Want to know more about how Hi-Cone is the most sustainable multi-packaging solution? Download the data sheets here: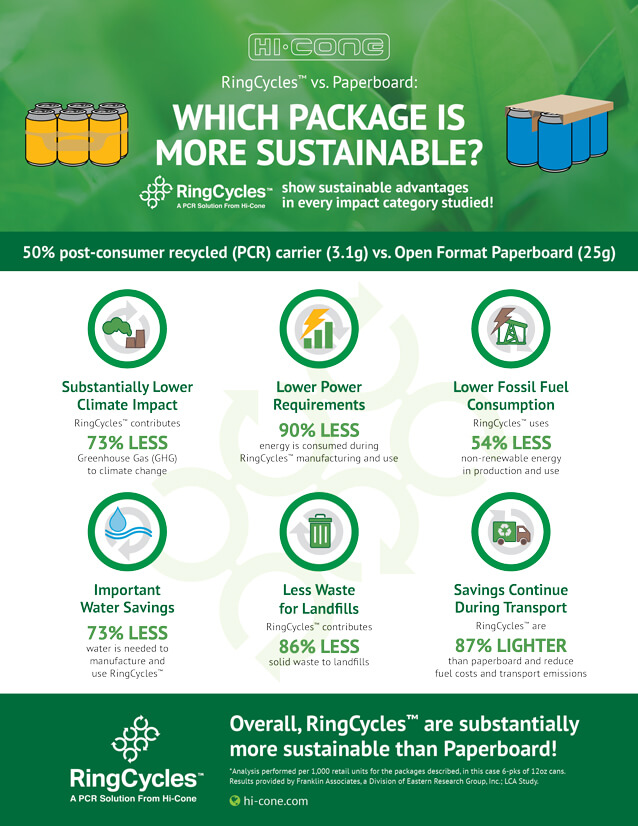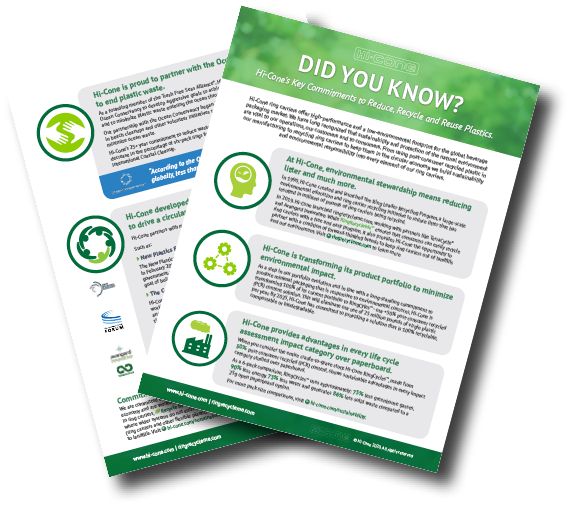 Hi-Cone's Key Commitments to Reduce, Recycle and Reuse Plastics.
Hi-Cone ring carriers offer high-performance and a low-environmental footprint for the global beverage packaging market. We have long recognized that sustainability and protection of the natural environment are vital to our operations, our customers and to consumers. From using post-consumer recycled plastic in our manufacturing to recycling ring carriers to keep them in the circular economy, we build sustainability and environmental responsibility into every element of our ring carriers.
DOWNLOAD ENGLISH INFO SHEET
DOWNLOAD SPANISH INFO SHEET
Hi-Cone is proud to partner with the Ocean Conservancy to end plastic waste.
Every year, volunteers with Ocean Conservancy's International Coastal Cleanup (ICC) collect millions of items off beaches and waterways around the world. A lot needs to be done to address the problem of ocean waste, including moving to a more circular model where items are reused and recycled rather than tossed away. The Ocean Conservancy has commended Hi-Cone for working to ensure its products are made of recycled materials. As a founding member of the Trash Free Seas Alliance®️, Hi-Cone actively worked with the Ocean Conservancy to develop aggressive goals to minimize plastic waste entering the ocean. Hi-Cone's partnership with the Ocean Conservancy dates back to 1994, with employees participating in beach cleanups among other volunteer initiatives to support the environment and minimize ocean waste.
Learn more about Hi-Cone's long-standing partnership with the Ocean Conservancy to end plastic waste.
LEARN MORE
DID YOU KNOW?
According to the Ocean Conservancy, of the millions of waste items collected globally, less than 0.07% were plastic ring carriers.