By Bryan M. Schertzer, PhD, Sustainable Materials Lead at Hi-Cone Worldwide.
As Hi-Cone's Sustainable Materials Lead, I have both a personal and professional stake in preserving our environment. That is why it is encouraging to see that across the globe, recycling initiatives are expanding in scope and number, reducing waste and improving sustainability across supply chains. There is good progress that holds promise, especially when supported by the growing efforts of our industry that strengthen the circular economy.
Working together, we can contribute in meaningful ways through scientific research and development. Material innovation presents us with opportunities to develop products that will have reduced impact on the environment. Collaboration with organizations responsible for waste management infrastructure will help ensure that materials recaptured from products advance a circular economy in which waste is minimized and the entire lifecycle of products is considered and realized.
In a perfect world, manufactured products would be reused or repurposed multiple times, and waste minimized. While perfection is often unattainable, our stewardship of food and beverage packaging needs improvement. As we work to increase the "circularity" of packaging, there are some key material attributes to consider in light of our current use environment.
Recyclability
Globally, the biggest push I'm seeing across markets is to increase recycling and reuse of materials, or to be more precise, recovering materials that, once treated, can be repurposed as raw materials for new products.
Holistically speaking, whether or not something can be recycled must be evaluated from both its technical properties and the available infrastructure for the consumer to recycle it. Active recycling requires collaboration and participation across the entire value chain; including scientists, manufacturers, brand owners, policy makers, local governments, waste management organizations and consumers. Working together, the entire supply chain can create and implement solutions that ensure items entering waste management processes have the right properties. In concert, municipalities must continue ongoing efforts to provide infrastructure that collects, sorts and recovers materials for reuse. Continuing consumer education on behalf of all parties is also essential.
Biodegradability
In the context of packaging materials, biodegradability can be viewed as something that breaks down in a predictably short period of time and reintegrates harmlessly into the environment.
While recycle and reuse is an ideal fate for packaging materials, it is inevitable that some materials will end up as litter or in landfills. In this instance, we need to explore how we can accelerate the safe biodegradation of packaging materials into the environment. There are a variety of materials and technical approaches available to accelerate biodegradation. The key to sustainable success, is data-driven validation of this property in materials that are intended to be earth-friendly alternatives working alongside those with more direct "circularity".
Compostability
Products that are certified compostable, must be biodegradable under prescribed conditions (temperature, humidity etc.) within a set period of time, leaving a measured final mass of acceptable end products. The conditions in industrial composting facilities are quite different than back-yard or home composting conditions and this difference needs to be addressed and communicated.
Industrial compostable products are certified through defined standards in most countries. The standards provide guidelines for the technical properties one needs to target when developing new products. Extrapolating how to balance the performance of a material as a packaging solution and its composability at end-of-life is one of the great technical challenges in this area. It is also important to consider the impact on the resultant mulch produced from composting these materials as it is a sellable product. Leaving behind viable and valuable mulch is a means for these materials to continue their journey through the circular economy.
Home compostable standards and products are less common. Developing durable materials that are also compostable in relatively mild home conditions is even more challenging. The realization of more home compostable packaging materials will provide another alternative end-of-life for problematic materials.
SUPPORTING SUSTAINABILITY
Education. Standards. Infrastructure. They all play a critical role in enabling industry and consumers to adopt sustainable practices. And, all three of them play a role in establishing and maintaining a circular economy.
EDUCATION: Unfortunately, there is little unification in recycling and composting infrastructure at the global or national level. With a patchwork of local solutions in place, consumer confusion is a roadblock to participation in sustainable practices. All involved in the consumer goods value chain need to play their part in ensuring their customers know what to do with packaging when they are finished with it.
STANDARDS: Certifiable standards provide manufacturers with guidelines to follow in the development of materials and products that are easy to recycle or will break down in a predictable and environmentally benign way.
INFRASTRUCTURE: This is necessary to help consumers actively participate in the process of minimizing persistent waste. Local infrastructure – recycling bins, collections, composting facilities, and others – provides the means for post-use products to enter industrial processes and be recycled or composted.
PLASTIC AS A RENEWABLE RESOURCE
Plastics are versatile and valuable materials that receive considerable attention in recycling debates, and a great deal of work is being done on making plastics easier to recycle.  How we dispose of plastics certainly can be a problem, but it can also be part of the solution. Individually and collectively, consumers can be proactive in advancing recycling by choosing and using products whose packaging is effectively incorporated into the circular economy. What I mean by this is favoring packaging that utilizes recycled content and is easy to recycle where you use it. As demand for recycled and recyclable materials increases, so does their value, which can change the paradigm of plastic being implemented as a "disposable" or "single use" solution.
Consumer brands and manufacturers must also play an active part by informing consumers on matters of sustainability so that they will be highly motivated to participate. According to Hi-Cone's The State of Plastic Recycling report, 80% of surveyed respondents who do not recycle all plastic said they would do so more frequently if they had more access to facilities and/or guidance. This data strongly indicates that an effective solution lies in accessible infrastructure and educational outreach.
To be clear, great progress has been made to improve sustainability in the last decade. At Hi-Cone, our commitment has never been stronger or our efforts more focused. As we look ahead, we see that dedication being applied to every challenge we face. Still, there is more work to be done to produce the right conditions for creating an effective and efficient circular process. Practically speaking, one solution will not serve all, making it all the more essential that all stakeholders engage in driving change and that education and infrastructure play important parts in supporting and enabling sustainability.
When all of us work together – scientists, manufacturers, brand owners, policy makers, local governments, waste management organizations and consumers – we can achieve a vibrant circular economy and a truly sustainable future.
Take a look at Hi-Cone's work on sustainability to optimize the life cycle of ring carriers from production through consumption to recycling. Work to reduce virgin plastic in ring carriers has resulted in RingCycles™ made from 50% post-consumer recycled (PCR) content but the work doesn't stop there. Hi-Cone has set ambitious goals to become 100% curbside recyclable, biodegradable or compostable by 2025 and continues to develop partnerships across the supply chain to drive a circular economy. Encouraging recycling over waste helps keep plastic ring carriers out of landfills, so Hi-Cone launched ringrecycleme.com, to make recycling ring carriers simple and easy – visit www.ringrecycleme.com to find out more.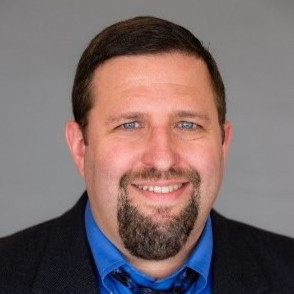 By Bryan M. Schertzer, PhD,
Sustainable Materials Lead
Bryan M. Schertzer, PhD has been in various roles at ITW and currently serves as the Sustainable Materials Lead at Hi-Cone, a provider of beverage multi-packaging solutions. Dr. Schertzer is responsible for leading the exploration of new materials and innovations to create sustainable packaging solutions for customers that are 100% recyclable, biodegradable or compostable by 2025.